How do you create great looking content without endless cycles of previewing, editing, updating, and refreshing?
I'll get to the answer shortly.
But some more about this problem first.
WordPress is primarily a blogging platform. Originally it was designed to create simple blogs, nothing fancy and so back then the visual editor served its purpose. These days however, the default WordPress editor doesn't feel enough. Particularly if you want to express yourself in more than just plain text.
The default WordPress editor is no treat. And this is no secret.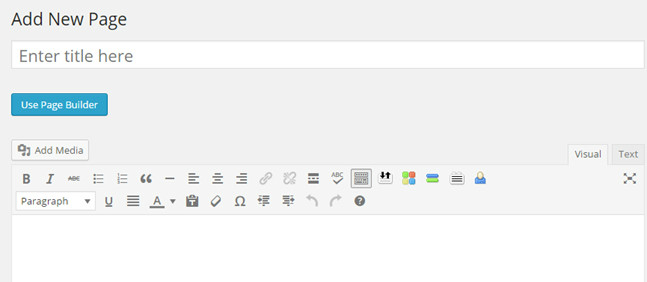 Editing A Page Or Post With Divi
Since Divi has a built in drag and drop page builder, you would think it would be easier to use. In my opinion it still doesn't live up to the mark.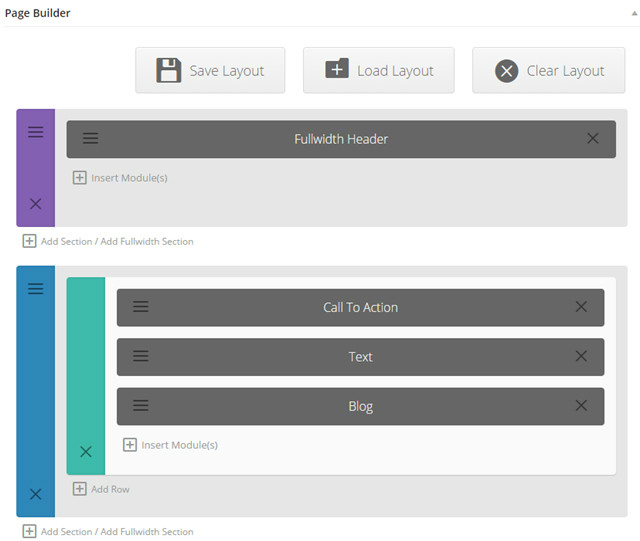 As you can see from above, you only see the elements you're trying to edit and not the content within those modules. To do so I'd need to click on each element. On clicking, a popup window appears where I can then edit my main content.
Even with the wide range of customization options available, I's still have to preview it to know how it'll look from the front-end.
Here's where Thrive Content Builder steps in
Thrive Content Builder is a powerful front-end editor. It's designed to "bring back the joy" in the content creation process, making it easier for you to create the kind of content you need, while being able to edit, preview and make changes in real-time.
It combines three intuitive functions, which work together to create an excellent product:
A real and powerful WYSIWYG editor
Landing page builder
List builder
From one powerful plugin, you get all three of the above. This saves having to upload and install multiple plugins for different functions, as well as reducing the pressure on your website.
Using Thrive Content Builder
You can download the content builder it from your Thrive Themes' Members area and install it like any other regular plugin. Simply navigate to Plugins, Add New and upload the Thrive Content Builder zip file and activate.
Once you've activated, you should see this button that lets you edit content using Thrive Content Builder.

Pages can also be added in a similar way.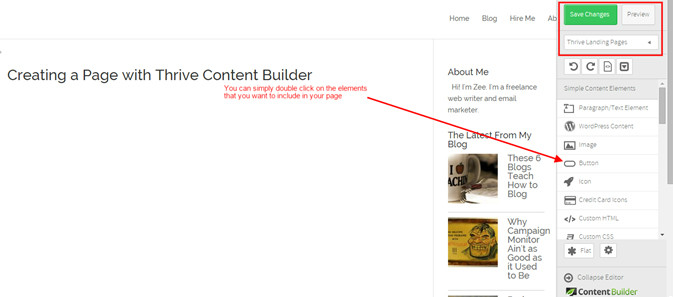 Once you choose to edit your new page using Thrive Content Builder, you'll be working on the actual copy of your page. What you are creating here is how it's going to show up on the front-end. There's no real need to preview as you are working right on the final copy.
You'll find a panel of options on the right hand side of your page. This panel contains all the options you can use to create and layout your content.
To add an element, you need to click on the element you require or you can use the drag and drop functionality.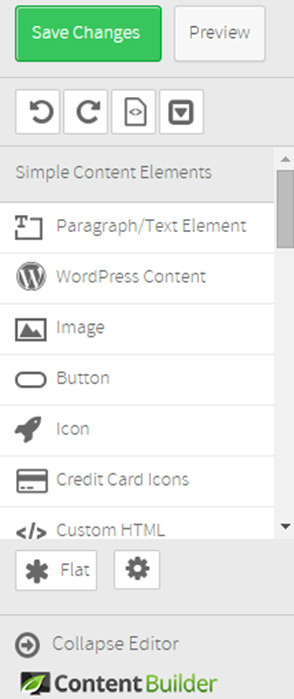 I'm mentioning and writing about most of these individual elements as these will help you decide if you really need this plugin.
The full list of elements include:
Text

This is the most basic element of a page. With Thrive Content Builder, it's like applying CSS to each sentence but without any real coding. As you can see, there are several options like choosing the font, its size, color, alignment and so on.
WordPress Content
If you want to add plain text content as you would normally do using the WordPress editor, you can choose this option.
Image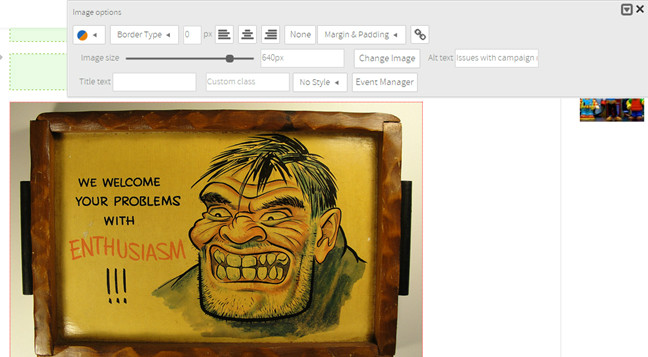 There's multiple options when inserting an image element. You can scale it down using the image size option. You can add a title and alt text. You can also add border. There are about 10 different border styles.
Button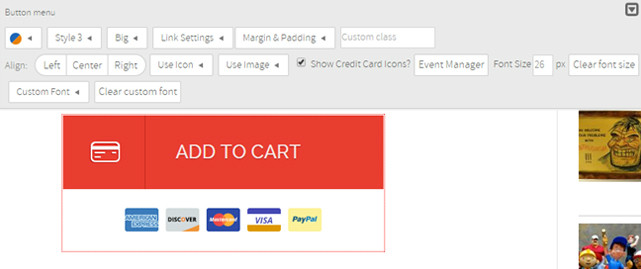 The button element enables you to fully customize the look of your buttons. There are 5 different types of buttons and you can make the link open in new windows. You can also make these links "no follow" links.
Star Rating
There are plenty of plugins on the market for adding a star rating to review posts. Thrive Content Builder has an element for this. So, the next time that you want to conclude your review, you can just pick this element and add it to your review.
Column Layout
You can add custom column layouts with this option.

Content Box
There are times when you don't want to do anything loud yet you want some part of your content to stand out. Thrive Content Builder comes with a slick content box feature which allows you to make a statement. You can use this option without the heading too.

Symbol Box
You can add a symbol/number box using this option. You can mention all the points that you want to highlight here using this element.

Quote Share
This is superb. I really like how simply this plugin can help boost your Twitter footprint.
Divider
There are 3 different styles of dividers in TBC.
Testimonial
Thrive Content Builder has a sleek testimonial element. You can choose to add images too. This can be very useful while creating landing pages.

Call To Action
Thrive Content Builder does a really nice job here. As I write this, there are 4 styles of CTA elements. I am using the screenshot of the one that I liked best. The remaining 3 options also look just as stylish.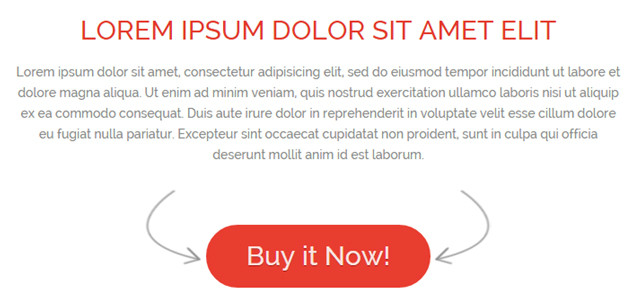 Guarantee Box
This feature again saves a plugin. TCB comes with elegant guarantee boxes. You can fill in your content and then you are all set. I find this guarantee box the most elegant from the list of options –
I would definitely like to see more choices.
Styled List
If plain bullets don't impress you, just pick any from a huge variety that TCB offers.
Pricing Table
Again, this feature saves you a ton of effort. Also, you don't need a plugin just for creating the pricing tables.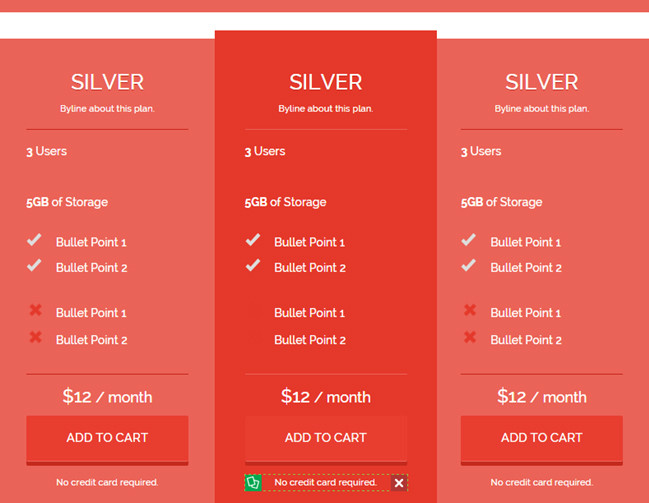 Tabbed Content
I really liked this feature. It's the easiest way to add tabbed content. I am not sure if the number of tabs can be reset. By default, 3 tabs appear when you pick this option.

Table
The table feature in Thrive Content Builder saves you the need to install a separate table plugin. You can set the number of columns and rows and your table is ready without a single line of code. If you use tables often, then this will save you lots of time.

Featured Grid
If you don't like to list the features of a product using simple bulleted lists, the feature grid option in TCB will impress you. There are two basic styles with multiple options in each. You can have a simple feature grid or one that supports icons.

Google Map Embed
This option doesn't work straight away. You have to input your map's code. This feature could be improved or at least some quick instructions can be added about getting the code. If you run a local directory of some sorts, you may not want to manually do this all the time. This option requires some effort on your end.
Countdown Timer

This feature again saves you the need for a separate plugin. TBC's countdown timer looks really good and a custom message can be shown when the countdown ends.
Table of Contents

Adding a table of contents is a breeze with Thrive Content Builder.
Using Thrive Content Builder as a landing page builder
Thrive Content Builder comes with several ready-to-use landing page templates.
These templates cover sales pages, personal branding pages, confirmation pages and more.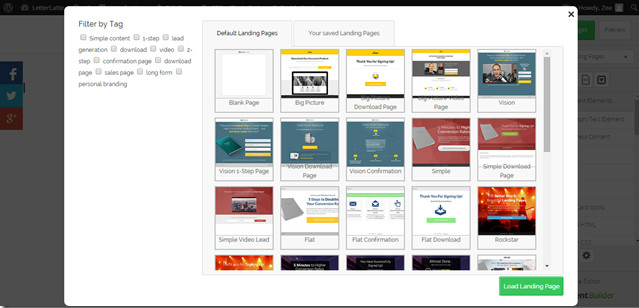 These templates help you quickly setup landing pages. These premade templates follow the best landing page design practices and are optimized for conversions.
Using Thrive Content Builder as a list builder
The volume of your email list is important. But the quality of emails that you are collecting is far more important. Using 2-step optins is a great way to ensure this quality. Thrive Content Builder lets you build your email lists using this 2-step process.
In TCB, you can set your popups to show up when certain events occur. These could be clicking on a button or on a mouseover. If you want to make your optin forms even more catchy, you can pick one of the many animation effects.
You can also use this feature for floating promotional offers.
With the latest addition of the exit intent technology, you will be able to show your popups when a user is about to leave your site.
I don't know about you but I haven't created a lightbox popup as easily and quickly as I did using this plugin.
I simply picked the countdown element and gave it the center alignment. Then I added TCB's CTA element. The popup is then ready within minutes.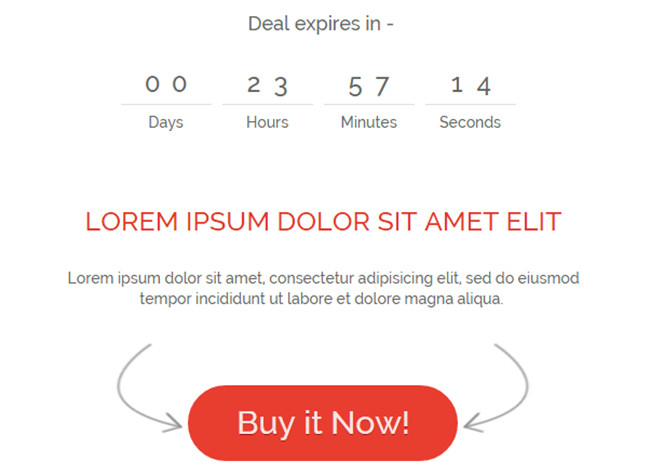 Pros
You can't build a page any quicker than this. It just takes a matter minutes.
Essentially Thrive Content Builder is a powerful front end editor. But it comes clubbed with 2 additional powerful functions.
It comes with a wide range of landing page templates. These help you churn out good looking pages really quick.
Also, Thrive Content Builder offers two-step optin forms for building email lists.
There's just a one time fee. For $47 , you get a feature-packed plugin with lifetime updates.
Cons
You can only use this plugin to create new content. You cannot use Thrive Content Builder on posts that are already written. So, it won't be possible for you to return to some of your old popular posts and spice them up if they were created before the installation of the plugin.
Landing Pages are good – but there's no A/B testing.
But I must also share Shane's excellent post on this – http://thrivethemes.com/split-test-landing-pages/. You can clone your page with TCB and follow this excellent tutorial to A/B test several versions.
Popups are really nice – but there's definitely some room for improvement. However, the latest exit intent feature is awesome.
Finally…
If you don't want to struggle with making small changes to your content, Thrive Content Builder is a must-have tool for your WordPress dashboard.
You can avoid installing several plugins to add minor components like tables, testimonials, maps, countdowns and so many more. Thrive Content Builder comes across as a single handy solution for all of these.
I personally may not use this plugin every single day of writing blog posts. But I would definitely keep returning to it whenever I want to create a really great looking post. Thrive Content Builder makes creating landing pages and elegant popovers also very easy.
A single one time $47 payment makes Thrive Content Builder a great bet.